This building in Adelaide, is the local office of Singtel Optus Pty Limited, the second largest telecommunications company in Australia.
I was intrigued by this building in part because of its name,
"Optus" along with the fact that with its polished exterior, it
represents the kind of impregnable, glass-eyed architecture
we see so much around us today.
It became for me something of a beacon in an unfamiliar city,
visible from mosts parts of downtown Adelaide.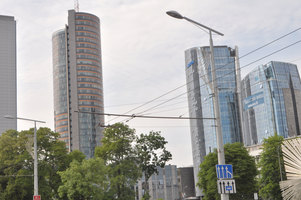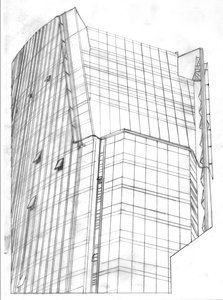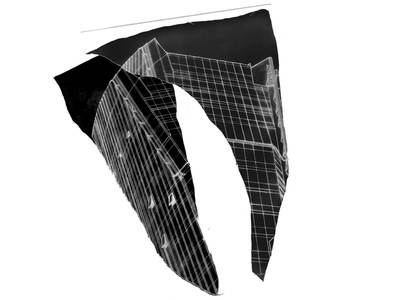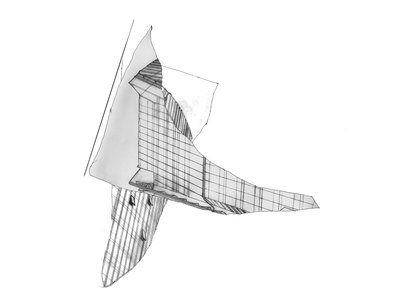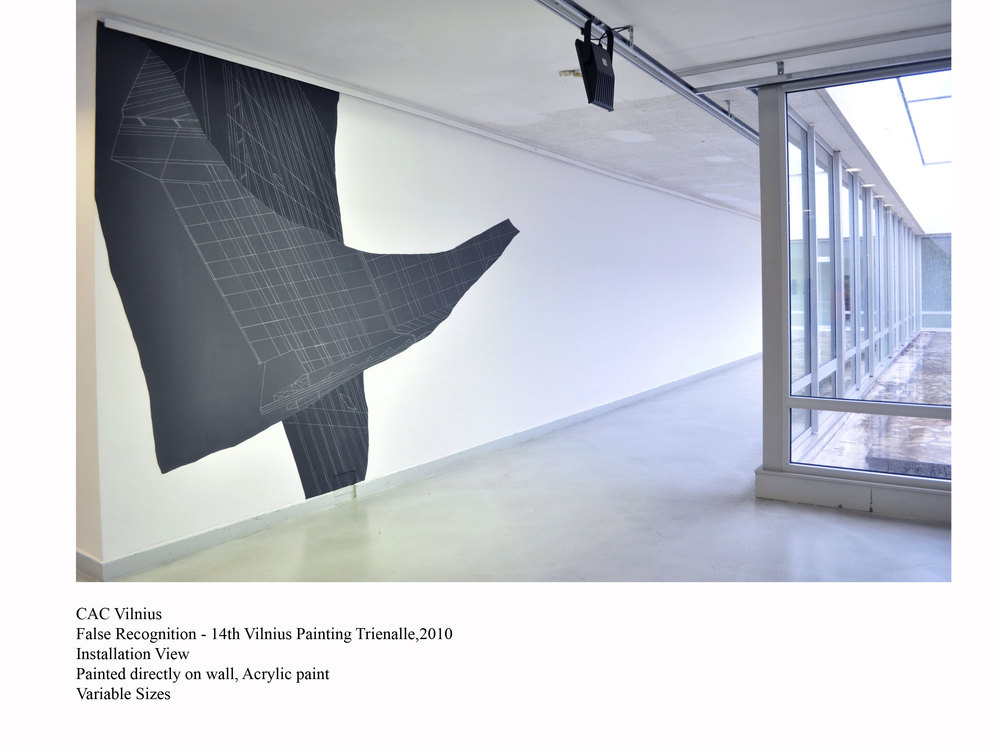 This is a photograph of Šnipiškes in Vilnius, Lithuania, a newly constructed commercial area just across the river Neris. It boasts of skyscrapers, including the Europa Tower, the tallest building in the Baltic states. The Nokia tower is yet another. The buildings were made of steel and glass, emblematic of progress and prosperity. Yet they were mainly empty, as the city was in the midst of an economic recession. I created a sketch of the Nokia tower and then experimented with it, creating a series of compositions.