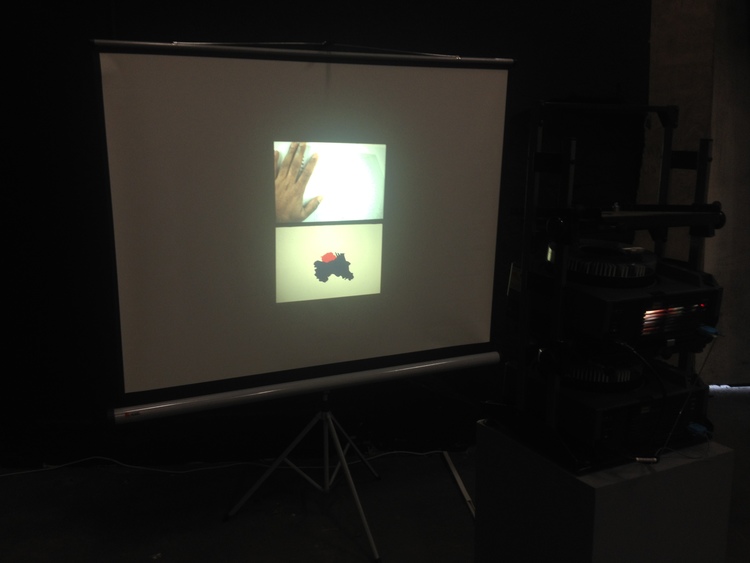 Srinagar (2014)
160 Slides, 2 Ektapro projectors, circuit box.
Above - Video of slide-show and installation shot .
Below - Digital collages and drawings made for the slide-show.
The slide- show explores the working of ancient patterns within the Sufi architecture of the city. An essay evolves that intuitively links formation of motifs with the drawing of political borders
Within my studio imagery from Srinagar and the subsequent digital collages and drawings were printed on A4 matte photo-paper. These were then re-shot on slide-film using a documentation-stand. The resulting slides were then edited to create a narrative within the time-line of the slide-show.For Srinagar (2014) I used for the first time 2 electronically synchronized Ektapro slide-projectors.