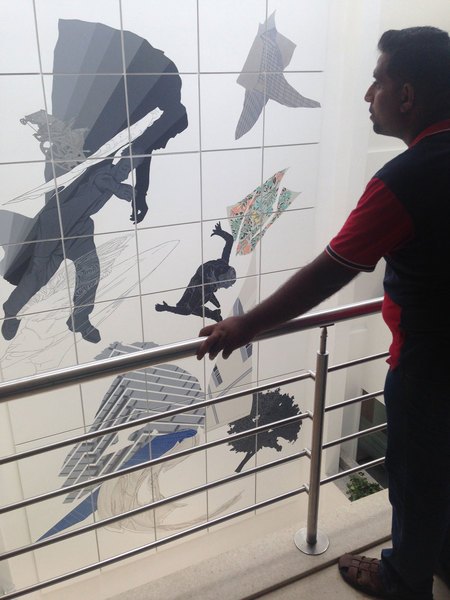 Work created for HCL headquarter in Chennai.
Acrylic on canvas, 2014
20 X 36 Feet or 609 X 1097 cm
The composition was painted on 45 panels, each panel measures 4x4 Feet or 120 X 120 cm.
The work pays homage to the work of the Progressive artist group and in particular Tyeb Mehta... the falling figure and the diagonal slant of the composition is indicative of this. Different images point to various sources - the floral detail is a motif I recovered from the now destroyed structure that housed the tomb of the Sufi saint Bulbul Shah in Srinagar. The composition is open to interpretation and storytelling.